Over the last decade or so, golf has become one of the most wagered sports in the world. Whilst it's not always that popular for people who either don't play the sport or particularly follow golf, the game can be one of the most lucrative for a punter.
The odds for an overall winner in a golf tournament will tend to start at around the 10/1 mark and work its way upwards in excess of 100/1. Granted, choosing a winner from a field of over 100 players for some tournaments isn't always going to be the easiest job in the world, but when you do, it'll likely prove to be one of the biggest returns of your betting career.
To help you find your bets we offer previews and betting tips of a large number of PGA and European Tour events. We also collate data for these tournaments with results listed by tournament, player and course.
Recent Results
Popular Golf Bets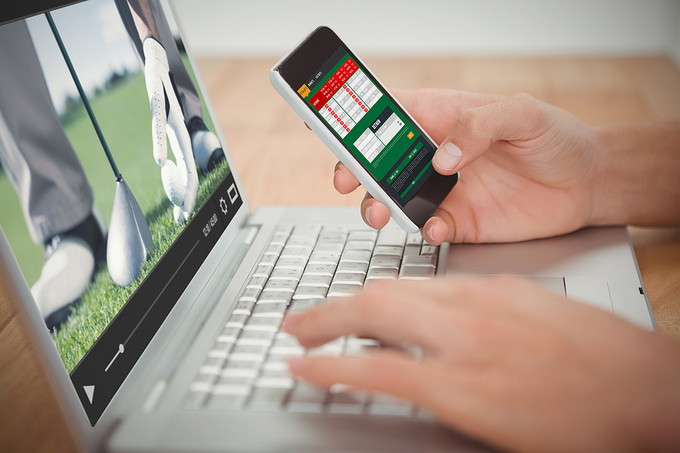 What many people overlook is the sheer volume and betting markets that can be wagered upon these days. We've mentioned about the outright winner market being extremely lucrative, but if you like your bets a little less volatile and your returns smaller then there are dozens of options to choose from, just as you would from football betting for example. Listed below are some of the more popular…
Outright Winner
This is easily the most popular market to bet on for golf and it's pretty simple in that you need to select who you think will win the tournament. You can literally pick from any of the starting players, but to get any returns, they will need to be at the top of that leader board at the end of the  final day. It's likely that just a couple of successful picks from this market could see you in profit for the season; such are the returns for these sections.
Group Betting
Group betting allows you to bet on a much smaller selection of players from the field. The groups will vary depending on your bet but might include a 'fantasy fourball' (four players selected by the bookmaker) from which you need to select which player will be the best placed finisher from that group. Where each player finishes in relation to the field or the competition is irrelevant for these bets, they simply go head to head with the selections in the group.
The groups are sometimes played over just 18 holes or can last for the whole of tournament (72 holes). The odds of a player winning the group will be much less than picking the outright winner and range from around 2/1 (3.00) up to 7/1 (8.00), depending on the player/group. Theoretically, your bets can still win with a player missing the cut, provided they finished higher ranked than their opponents. If your pick finishes in a tie for best ranked in that group, then the bet will act as a 'push' and your stake will be refunded.
Top Country/Region Representative
This works in much the same way as group betting but allows you to pick from players of a certain country or region. This might be top European, top American, top Australian or anything and everything in between. These markets are once again very popular due to their reduced field size, but again, won't yield as big return as the outright winner.
Top 5 Finish
Pretty self-explanatory, choose from the field for a player to finish in the top five of the tournament. This will include tied places as well, so if your player finished Tied for 5th with a number of others, then this bet will payout. It's another market that can be expanded to top 10 and top 20 finishes though the odds will be reduced accordingly.
Each Way
Each way betting is again very popular in golf and most prefer to bet this market than a top 5 finish which is very similar. Each way betting means that you will get paid more should your player go on to win the tournament and you will get a fraction (normally 1/5) of win odds if they finish in the set number of places.
Each way terms will vary from each bookmaker but as most will pay 1/4 of the odds for a top 5 finish as standard. Obviously with each way betting half of your bet go towards the player winning, where you get paid out at full starting odds. It's worth shopping around to see which bookmakers are paying the highest number of places out as it does vary quite a lot depending on tournaments.
1st Round Leader
This market allows you to select which player you think will be leading upon completion of the first round. How they finish in the tournament after 72 holes is irrelevant, all that matters here is their first round placement.
This market is often expanded to second, third and final round finishes as the tournament progresses.
Prop Bets
A number of miscellaneous prop bets might be on offer from your bookmaker which could include markets requiring a yes or no answer. These might be along the lines of a hole in one, albatross to be made, a round in the 90's by any player, rookie winner etc.
Golf Betting Rules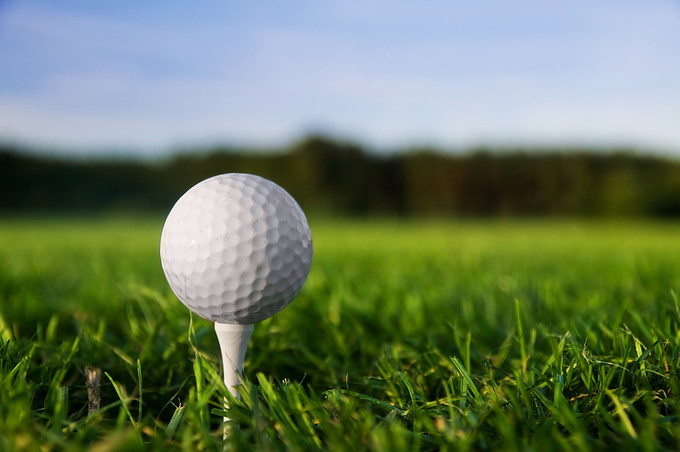 Whilst the rules below are pretty standard for the majority of bookmakers, we want to make you aware that most bookmakers will provide their own rules in terms of pay-outs for each event. If you have any queries or issues on a certain market then we highly recommend that you contact the bookmaker in which you made the bet with as they will be able to give you a more definitive answer.
Abandoned event – The results of a tournament will stand should that tournament play out 36 holes or more. In the event that this number of holes is not possible for the whole field then the tournament will become void and bets refunded. Any bets settled prior to the abandonment of the tournament such as first round leader for example, will remain.
Each way betting – In the event of a player finishing in a tied position matching the reported payout places, then the bet will be settled successfully. If a player enters a playoff and finishes within the paid places then the bet will be settled upon the official finishing positions given by the governing body of that specific tournament.
Group betting – The player with the lowest score will be deemed the winner of any group bets. Should a player miss the cut then their opponent (provided they have made the cut) will be deemed the winner. If both players miss the cut then the player with the lowest score will win. If both players return the same score then dead heat rules will apply.
Golf Betting Strategy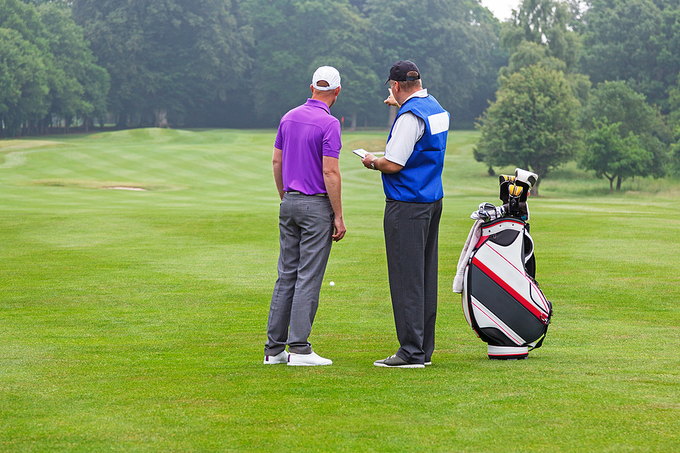 The popularity of betting on golf has definitely grown over the years and the sport has become a potentially lucrative option for both recreational and professional gamblers alike. The biggest pull that golf has over the majority of sports is that you can win larger amounts for a smaller outlay. If you think that most favourites for a competition start at 10/1 and can rise upwards of 500/1, it won't take too many winning picks over the course of a season to see a decent return.
Having said that, like any sport, there are ways and means in which you can maximise the way you bet on the sport. Choosing the winning player from a field of over 100 players isn't always going to be all that easy, so a lot of patience is required when betting on golf. We have included some tips below that will hopefully allow you to make a more profitable golf pick.
Check Player Form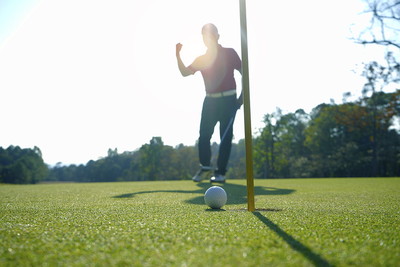 This is one of the most obvious tips and applies to pretty much any sports betting strategy, but you would be surprised to see how many bettors don't look at recent player form. There are so many sites out there all including a detailed analysis of a players recent form that there is simply no excuse.
You should be looking for players that have been landing consistently in the top 20 or so players over their last half a dozen outings. It's these types of players that will be carrying their form into the competition and will likely be very close to really making that breakthrough. Obviously players who aren't in the best form are still worth a punt every now and then, but you need to have good reason as to why you are selecting them. This might be because they have a good record at that course or in the competition and feel that they will go well. Whatever your reasoning, make sure you have researched your pick to back up your better judgment.
One example we like to include is from the 2014 Senior USPGA Championship where German, Bernhard Langer went off as fourth favourite in the tournament. Langer's record throughout 2014 had included 9 top 10 finishes, with two wins and 3 top 5's, all from just 9 starts in the year. And this guy went off as fourth favourite! This is about as in-form as you will ever find a player and definitely a value bet potentially, regardless of how they fared in the tournament.
Course Set Up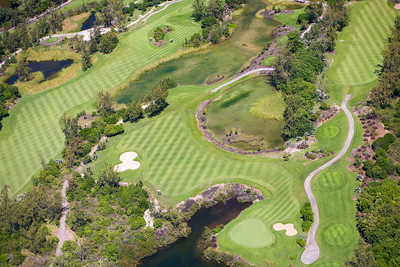 Horses for courses is a common term that gets thrown around a lot in the sports betting industry, but there are few sports where its more applicable than golf. Some players just suit certain courses, with particular holes fitting their eye or their ability to work the ball in one direction easier than others.
A lot of players struggle at places like Augusta due to the fact that it requires you to draw the ball a lot, with players who like to hit a fade finding life very tough around a very unforgiving course. Take for example a veteran like Fred Couples. Couples plays very little on the main tour these days with the majority of time spent playing on the senior tour, but he consistently competes year in, year out at Augusta against guys half his age because the course just suits his eye.
It shouldn't be too hard to find out the course set up and what sort of player it's going to suit. It may be a bombers course, plotters course, draw bias or fade bias, but either way, it's likely it will suit some players more than others. Try and look for courses that are similar around the world and see which players have been successful there, whilst also looking for past winners or top ten finishers from that specific course over the last 5 years or so.
This strategy will take a lot more work than simply checking player form and to be honest, there is no end as to how far you can run with it. But it's likely going to be something that will put you in good stead and allow you to draw up a shortlist of names who could all challenge around that course.
Don't Be Afraid to Cash Out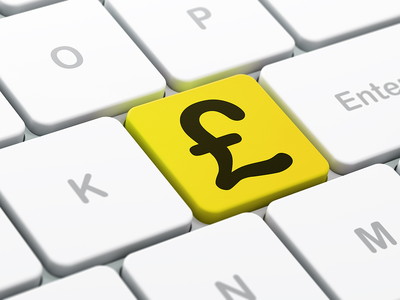 Cashing out when you're ahead is something that the majority of successful bettors consider when betting on golf. As we have mentioned, the majority of players carry fairly large prices to their names which means that we can take an early win should our initial picks start doing well in the competition.
You can do this just by hitting the cashout option with your betting site but you can also to do this is by using a betting exchange.
You don't actually need to place your initial bet with the exchange, although it does make life a lot easier, especially if you are starting out. Once you have backed your player, the odds will start to fluctuate as the tournament progresses. Let's say we made our initial back odds of 50/1 and they went on to be leading after the first round. The odds of them winning then dropped to 20/1. This means that there is an opportunity to lay our bet at these reduced odds and then lock in a profit no matter where our player finishes.
The amount you can make will vary depending on how much you wagered, initial odds and amount of change in odds, but you can work this strategy with more than one player meaning you can lock in profit from a number of different results.
Check For Tournament Offers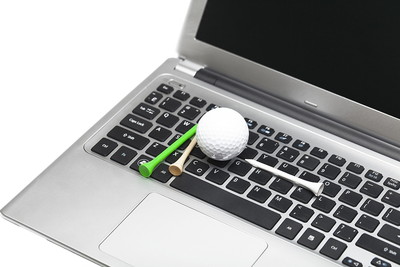 If you are looking to bet regularly on golf, we think that one of the best things to do so is by searching around for some of the best promotions. Now this may mean that you need to open several accounts over the course of the season and whilst some bettors are always sceptical at doing this, it's something that can work in your favour. If you ask any seasoned gambler, they will likely tell you that they have dozens of betting accounts for this exact reason.
The reasons we want several accounts is that more often than not a range of bookmakers will be promoting different offers for each golf tournament. By having these accounts it means you can quickly and easily pick the bookmaker you want to bet on and take advantage of their promotion. As a side to this, it also allows you to search out the best odds for any bets you want to make, again adding value to your golf picks. After all, it's not uncommon for one bookmaker to offer a golfer at 40/1 with another offering up 55/1 on the same player. A £10 bet will earn £150 more than the first bookmaker, just for taking a few minutes to shop around.
Look Outside The Outright Winner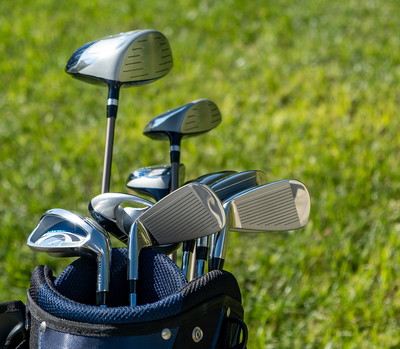 The number of golf betting markets is continuing to grow and this means that it gives us, the punter, more choice. Betting on the outright winner can be very lucrative, but it can also be very high risk. Picking from a field of 100+ top players is a tough gig, no matter how good your research strategy is.
A market that has been picking up pace over the last few years is group betting. This is often a mix of fictional, made up groups of players or actual 3balls for that tournament. Basically you need to pick which player will be highest ranked out of those players. Their official standing within the tournament actually has no bearing on this type of betting.
This form of betting will obviously give you much diluted odds compared to the outright winner market, but could limit liability and volatility at the same time.